Hello, my friends. Inspiration is defined as:
The act or power of exercising an elevating or stimulating influence upon the intellect or emotions;
a. a divine influence directly and immediately exerted upon the mind or soul;
b. the divine guidance from the writings or words of a person so influenced.
As I officially approach my mid-30s (yes friends, I'll be 35 this year; and that's totally FAB) I'm consistently reminded of the people who've inspired me. And not only have I never forgotten them, but their faces, what they said, how they said it, and how their influence shaped the entire course of my path in life began to make a lot of sense. It's no real surprise that I 'took to the stage' to talk about, share and evangelize great audio & video products; but it's more than that. It's about truly connecting with people, and instilling an idea, a notion, something within them, that makes them want to do great things. Period.
And the more I started thinking about my job as an Adobe Evangelist, I'm not only in the 'evangelism' business…I'm in the inspiration business; the business of not only spreading the word, but giving the words meaning, life, purpose. That may seem rather 'heavy'; after all, we're talking about software, right? But talk to any designer, any web developer, any musician or videographer; there's a passion in what they do, and an absolute (love/hate/fire/water) relationship to the sytems and applications they work in. That's what it's all about. That's what we (the Evangelists) are here to do. We Inspire! (see the Evangelist Video on Vimeo)
Having already found some inspiration (The Beatles): at 17, in the home studio…with hockeyfrilla!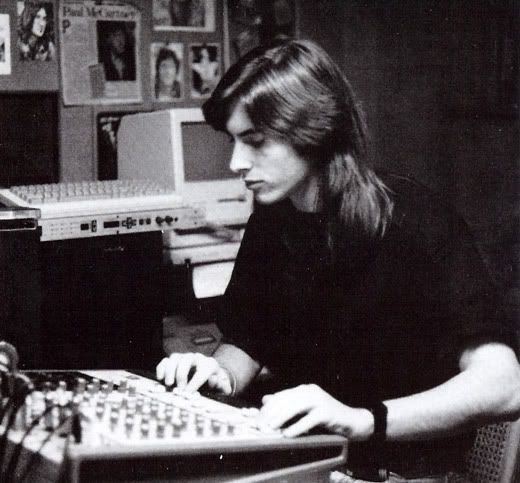 Evangelizing today: Coming soon to your city…:)


I will admit that I've been very fortunate over the years. From as early as elementary school (we're talking age 6 here) I have fond, crystal-clear memories of the first, truly inspirational character in my life, one who (inadvertently) paved the way for my love of all things music, and especially, piano. Her name: Elaine Benedict; "Mrs. B." as we called her (after all, this was First Grade!). And from there, it continues on throughout high school, college, and right up to the start of my professional career.
Continue reading The Business of Inspiration…and Remembering The Inspirational →